Our 550 local market leaders in over 70 countries stand stronger together as LeadingRE – with powerful connections and exclusive access to strategic, performance-driven programs. LeadingRE is a community defined by the brightest minds. Excellence in innovation and design. Programs that drive sales associate success and new business opportunities. A shared commitment to quality and a passion for giving back to the communities we serve. Quality Connections Independence — if these values resonate with you, we invite you to learn more about LeadingRE.
Leading with the Brightest Minds
Our members share more than just business opportunities — they share ideas, insights, resources, and support. In all types of markets, success comes more easily when you are aligned with other smart people who are focused on growing their businesses. These connections can make your job more meaningful and reaffirm you are making the right decisions.
Coming together on a regular basis — whether in person or virtually — with people who become trusted advisors and life-long friends is one of the greatest benefits of LeadingRE. From large global conferences to intimate regional forums to timely webinars, our events are stimulating, energizing and inspiring.
There is also value in being aligned with others who are as committed to their communities as you are. Our members give back in countless ways – supporting schools, families and organizations that help those in need. Clearly, generosity defines our members in more ways than one.
Leading with Sales Associate Success
With 136,000 sales associates worldwide, our network encompasses the best of the best. To support their success, we offer programs that help company leaders deliver exceptional sales meetings month after month.
Our award-winning online learning platform has hundreds of timely courses available on-demand, with specialized learning tracks for everyone at your firm.
And, at a time when consumer reviews drive business, our testimonial program helps sales associates capture and share feedback with ease.
Leading with Innovation
LeadingRE brings you better ways to engage clients and prospects, capture and convert more leads, and automate business processes. Our curated collection of business solutions helps our members achieve efficiencies and grow business. Education on technology and marketing trends keeps our members on the leading edge, and our exacting standards for online marketing inspire award-winning websites.
Solutions Group
Our Solutions Group program offers technology, marketing tools and business enhancements through a highly-vetted collection of service providers that focus on innovation, efficiency, and profitability.
Learn more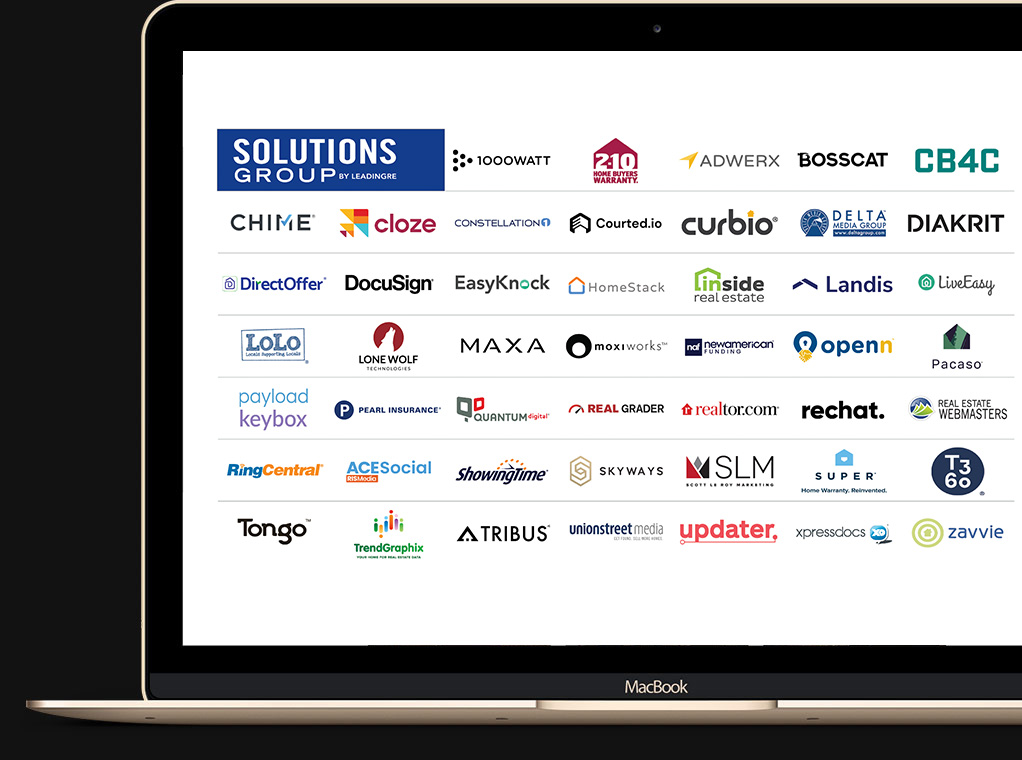 Tech-forward Education
Webinars, online courses and a dedicated MarTech conference offer insights and strategies to keep LeadingRE members on top, with industry-leading guidance from the field provided by our Marketing & Technology Advisory Council (MTAC).
Meet MTAC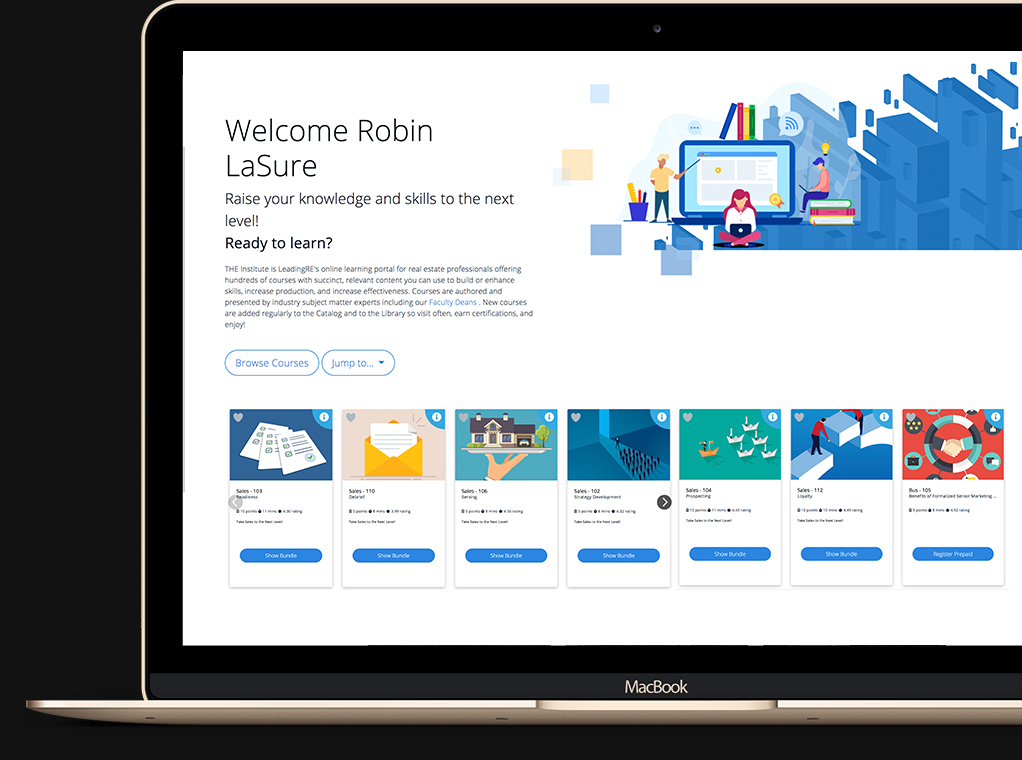 Website Excellence
Our exclusive Website Quality Certification recognizes member companies that are pursuing best practices in website design and Internet communications. WQC raises the bar across the network and helps member companies elevate their websites to the highest standards.
See 2021's Top Website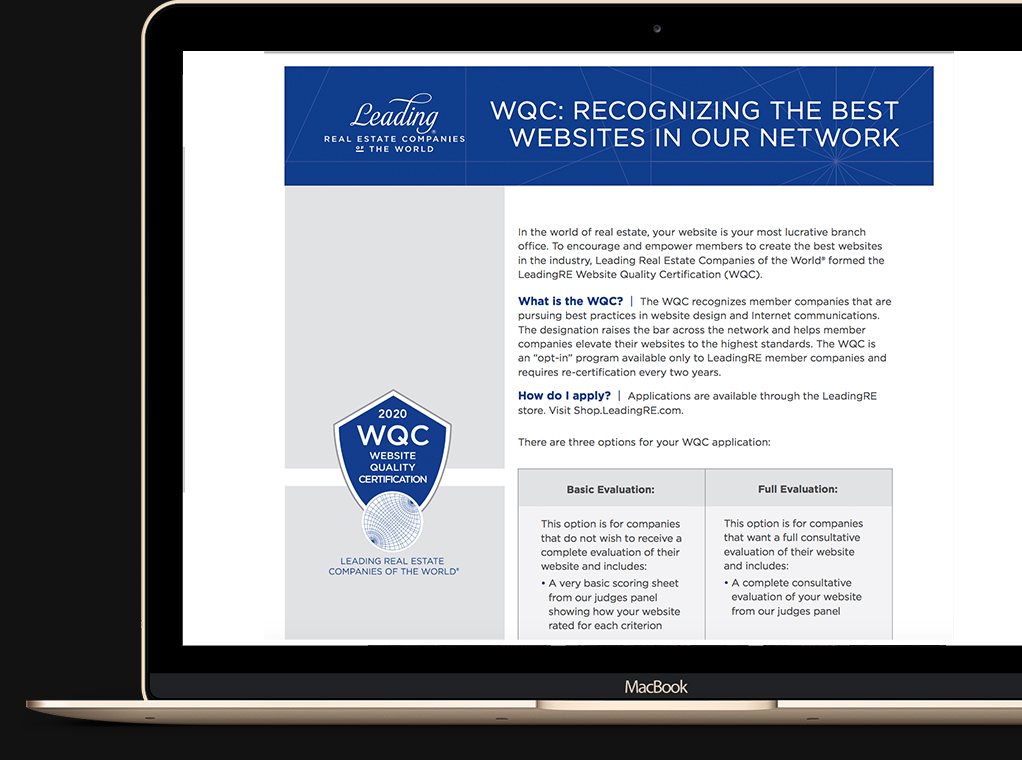 Leading with Design
Good design combines form and function – whether applied to office space or marketing collateral.
From creative advertising to engaging social media, effective marketing captivates and communicates, and LeadingRE members deliver. We complement their efforts with an extensive library of materials that help them tell the story of their global community. For members specializing in the high-end, our luxury marketing division, Luxury Portfolio International®, takes affluent home marketing to the next level with strategic offerings that reach high-net-worth consumers.
When it comes to offices, no two LeadingRE spaces look the same, but what our 4,700 offices have in common is an authenticity that reflects the local community and an aesthetic that balances design and utility. Whether a repurposed historical building or a new state-of-the-art facility, our members succeed in creating inviting spaces that welcome staff, sales associates and clients.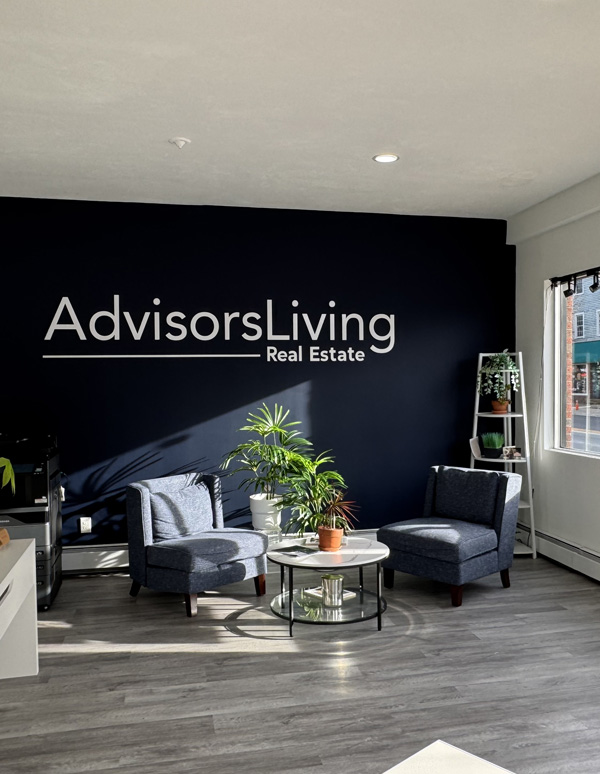 Realty Austin
2020 Innovative Office Design Winner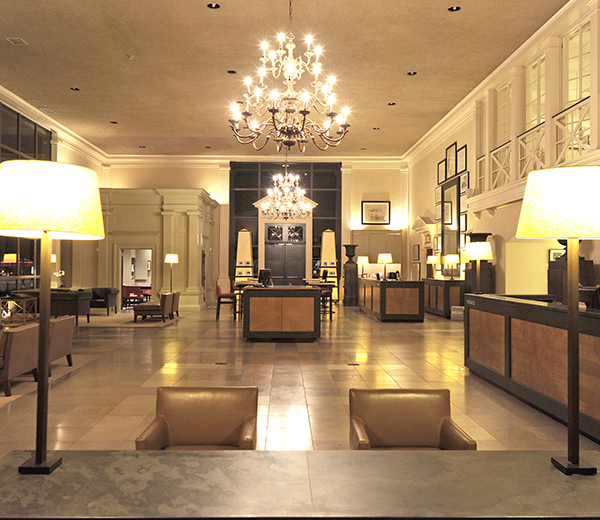 Greenwood King Properties
2020 Innovative Office Design Winner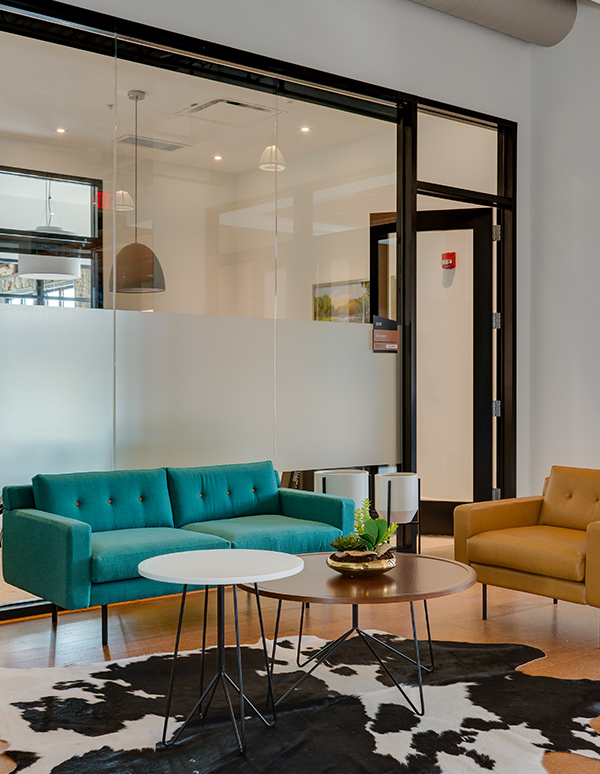 Meybohm Real Estate
2019 Innovative Office Design Winner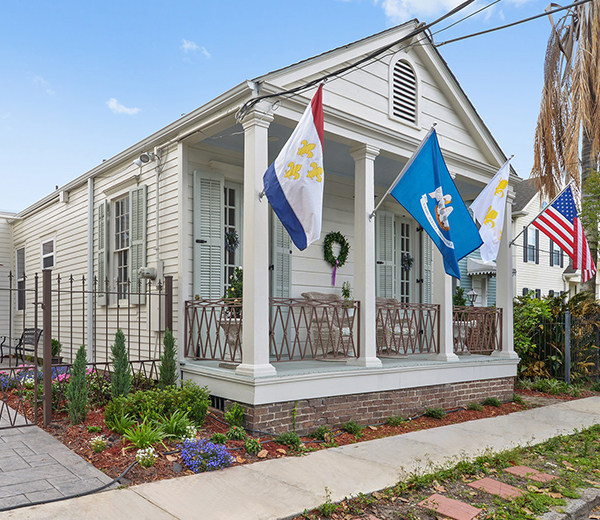 GARDNER, REALTORS
2019 Innovative Office Design Winner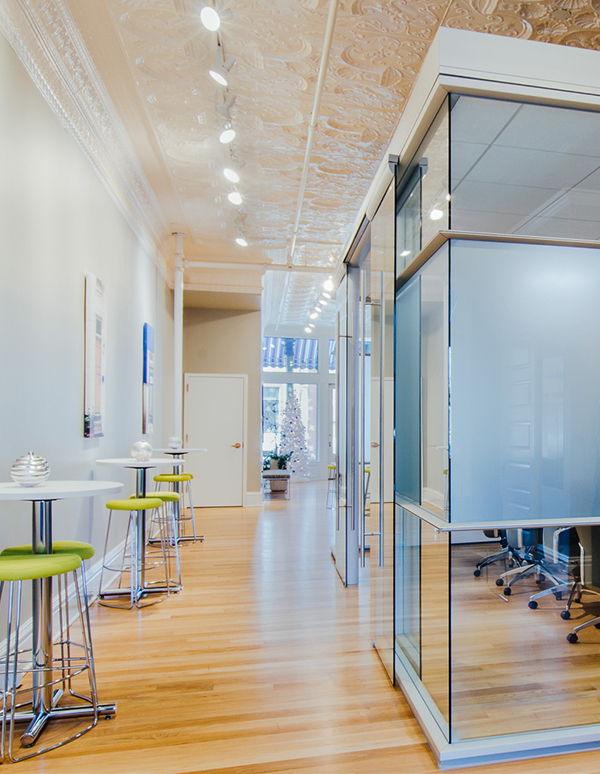 Haring Realty Inc.
2018 Innovative Office Design Winner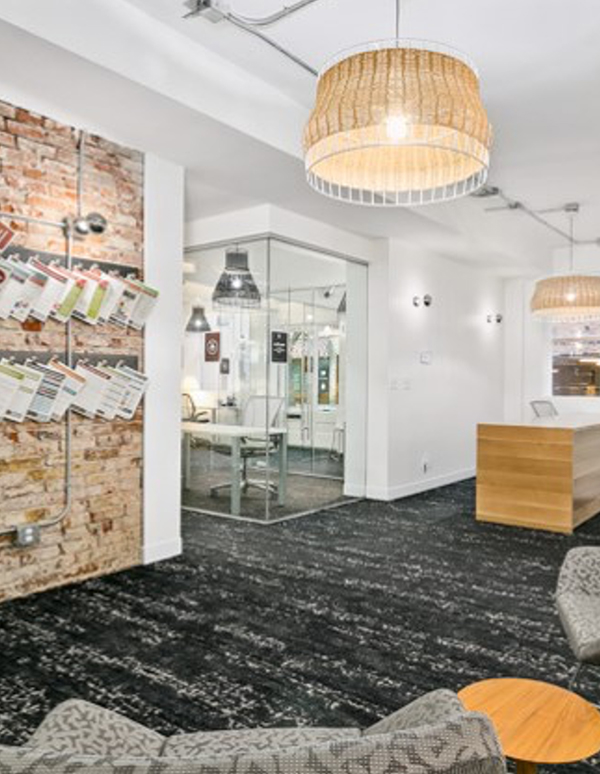 PorchLight Real Estate Group
2018 Innovative Office Design Winner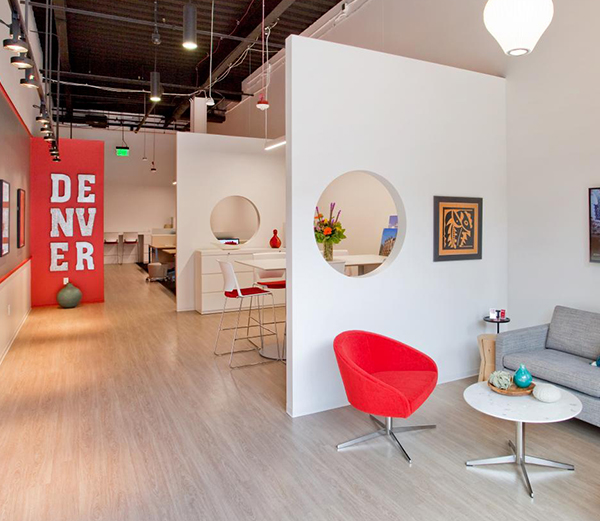 Kentwood Real Estate
2017 Innovative Office Design Winner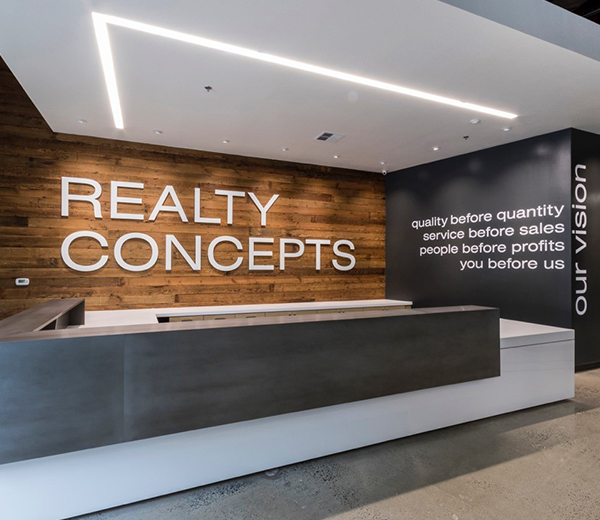 Realty Concepts, Ltd.
2017 Innovative Office Design Winner
LEARN MORE ABOUT PROGRAMS
Resources and tools that help our members thrive
A Global Network Beyond Compare
550 companies with 4,900 offices and 138,000 sales associates
13 of the top 25 U.S. brokers
Referral is placed every 10 minutes
190 client introductions made daily
Market leaders in 44 world capitals
$353 billion in U.S. home sales among the top 500 networks
Thank you for your interest in LeadingRE
If you are the broker of a market-leading independent, locally branded firm that is not affiliated with a franchise and would like to be considered for membership in LeadingRE, please complete the Membership Inquiry form.